"Some links may be affiliate links. We may get paid if you buy something or take action after clicking one of these"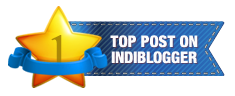 This book bucket challenge is doing rounds on Facebook for a long time and I can't be away from this challenge being a book worm. What say?
Here goes the challenge:
Write the list of top 10 favorite books you read.
Post on the internet with hashtag #BookBucketChallenge and ask/ tag/ challenge your friends.
Pin it for later!
My top 10 favorite books:
1. Davinci Code by Dan Brown:
A fantastic read! I loved reading the puzzles, mysteries, myths, legends and a compelling storyline. My thirst for a thriller with a mix of history is satisfied. Became Dan Brown's fan from then and loved his other books like "Angels and demons" and "Digital Fortress". Read my review here and purchase from flipkart here.
2. Angel of the dark by Sidney Sheldon
Another on the edge thriller which I couldn't keep away until I finished it. There are millions of fans to Sidney Sheldon and we all know each of his books is a gem. The writing style, gripping narration, and character building are best in his novels. Read so many books later from the same author and it is really very difficult to choose the best one from his novels. Read my review here and purchase a book from Flipkart here.
3. The Twentieth Wife by Indu Sundaresan
I love to read history, especially to know about the customs and traditions followed in those times. This book describes the Mughal period at a very detailed level and also about the role of women in those times. The narration is very good. Read other novels too which are part of the Taj trilogy and loved them all. Read my review here and purchase a book from Flipkart here.
4. Wise and Otherwise by Sudha Murthy
Real-life stories and experiences of people interest me a lot. This is one of the books which gives a message at the end of each story. Each story emphasizes on the importance of moral values and how people's behavior changes with circumstances. Other books of Sudha Murthy like Dollar Bahu and Mahaswetha are worthy to read. Read my review here and purchase a book from Flipkart here.
5. The Seventh Secret by Irving Wallace
I don't have any words to explain how much I loved this book. This is about the story of Hitler in his last days, his strategies to escape enemy, a secret about the bunker he stayed at the end of his life, etc.,I like Irving Wallace's other novels too like 'The Fan club', 'The Second Woman' etc., His novels show that he does a lot of research on each topic that he writes. Read my review here and purchase a book from Flipkart here.
6. The complete Sherlock Holmes by Arthur Conan Doyle
I am a big fan of Sherlock Holmes from childhood. I liked the climax of each short story and the way deductions are explained which are very easy to understand and apply in our day to day lives. After reading these detective stories, you will feel like you can deduct something from every small observation that we overlook. Read my review here and purchase a book from Flipkart here.
7. The Best Laid Plans by Sidney Sheldon
Another entry from Sidney Sheldon novels. There are many good novels from this author which are a pure delight to read. It is difficult to choose one or 2 best novels out of many on the edge thrillers with gripping storylines. This is a story of love and betrayal with the power of politics. A gripping narration with lots of twists and turns. Purchase book from Flipkart here.
8. Doctors by Erich Segal
Erich Segal's characters are very realistic and after reading the novel you cannot easily forget them. This novel gives so much information on the doctor's day to day lives, their challenges with a fantastic story in the backdrop. I loved each and every character in this book. This is one of the high volume books that I read (600+ pages) and completed quick. Other novels from the author like 'The Love story' and 'Man Woman and Child' are also fantastic reads. Purchase book from Flipkart here.
9. Angels and Demons by Dan Brown
Another book from my favorite author. I like mystery, mythology, and history. This is the perfect combination you get from this book. You can understand about religion, historic places, events, and more about Rome and the Pope. The story is engaging throughout and book is a page-turner for sure. The argument between religion and science is also dealt with well in this book. Purchase book from Flipkart here.
10. A calendar too crowded by Sagarika Chakraborthy
This is a collection of short stories, mostly woman-oriented. All are heart touching and realistic. Each story explains the plights of women from different perspectives. Stories cover the most common problems of women like dowry deaths, female foeticide, gender discrimination, etc., the Writing style is simple, yet interesting. Read my review here and purchase a book from Flipkart here.
So, how did you like my list of books.. Please let me know if you too love them :)
Until next time,
Image courtesy: All book images from goodreads.com